We're like a TED for mums. The overall premise is about building a supportive and collaborative community for creative mothers to:
CONNECT – with other like-minded creative mamas
SHARE – their creative story, expertise or passion
COLLABORATE – form new creative partnerships
FLOURISH – get back in touch with their core creative identity to feel a sense of purpose and fulfilment.
Passions and expertise range from film making, writing, painting, jewellery design, sculpture, screen writing, photography, food blogging and recipe invention, music, interior design, architecture, illustration, crafters, creative entrepreneurship – to name a few!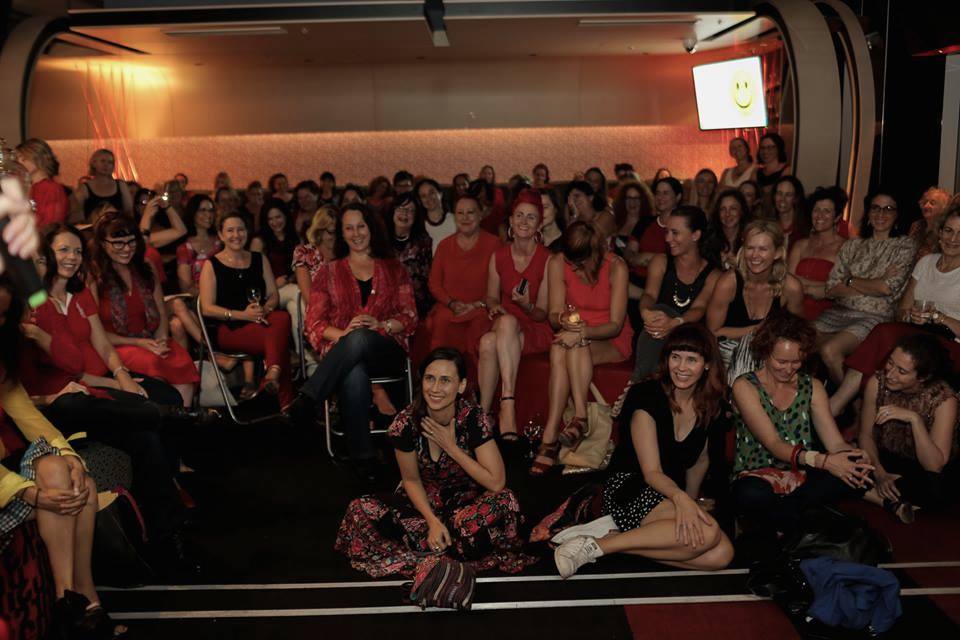 Starting with just six friends we now have over 1,000 high calibre creative mamas in our community, and add new members daily.
We also offer a diverse calendar of live events throughout the year.
We have also launched an online membership giving access to our live content, allowing creative mamas to be inspired and feel connected from anywhere around the globe.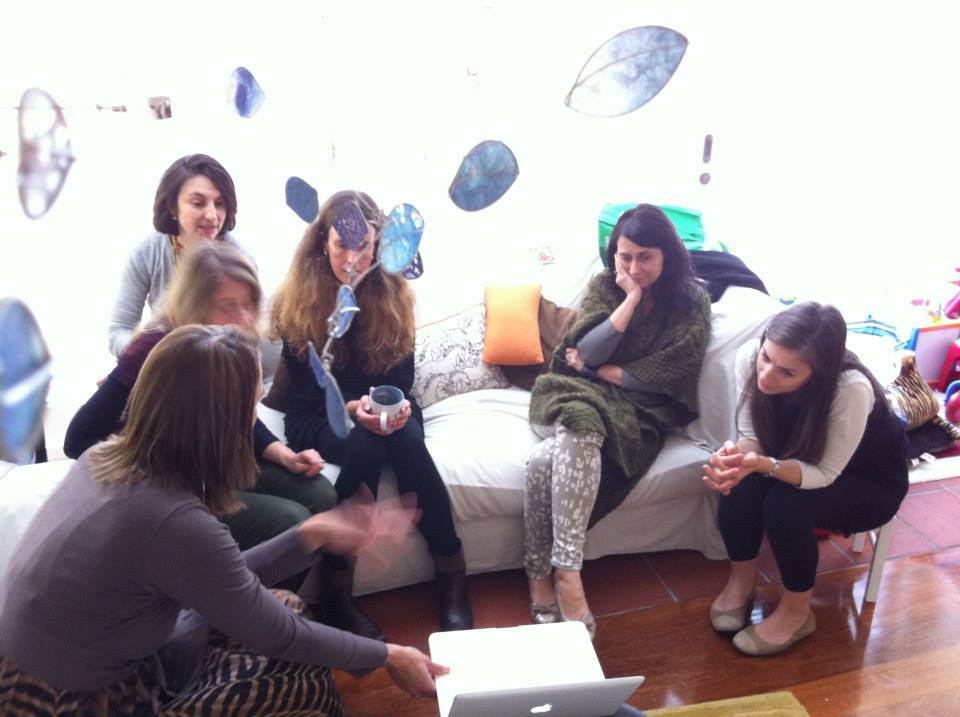 In mid 2013 I remember chatting to some of my close mama friends who had all been successful creative professionals before becoming mothers, or held a deep passion for a particular creative pursuit.
Some striking yet consistent themes came up, including: a feeling of isolation and lack of support, not having the time or focus to consistently produce creative work, not knowing many mothers with a shared philosophy, unsure about how to integrate a creative life into this new motherhood journey.
So it seemed like a good idea to bring all these wonderful women together to create a small local support group, where we could meet regularly to share our stories and showcase our body of work.
By giving ourselves the time to focus on our core passions we were able to reconnect with our creative identities which had been laying dormant. This was a truly cathartic experience, providing the impetus and courage to re-establish successful and meaningful creative careers PLUS form significant, exciting collaborations and lasting friendships!
ABOUT ANNA KELLERMAN, MAMA CREATIVES FOUNDER & CHIEF MAMA
Anna is a creative nurturer, super-connector and lateral thinker. She is passionate about art, kids, sharing and connecting. She is a trained art educator, with a Bachelor of Art Education, majoring in Educational Psychology, and a registered art therapist with a Masters in Art Therapy. She has a published thesis about the benefits of working with clay and children with anxiety disorders. Over the past 10 years she has worked with kids and teens with a range of emotional and behavioural problems, and most recently worked with children from domestic violence backgrounds.
Anna has also spent nearly 20 years as a qualitative researcher helping a broad range of clients, corporations and smaller businesses across diverse sectors, in both Australia and Europe, to better understand people's motivations, usage and attitudes. She has a curious nature and always enjoys meeting new people and believes everyone has an interesting story to tell.
In 2011 Anna launched her first online art business, ArtBuds, selling contemporary art for kids. She learnt a lot about the real challenges and joys of entrepreneurship from this experience, and brings this learning to her latest venture Mama Creatives.
Anna remains super charged about the future of Mama Creatives, and growing it into a remarkable global community connecting and showcasing talented creative mamas from every corner of the earth.