So what started out four years ago in June 2013, as a small monthly gathering of creative mama friends is now the incredible Mama Creatives community. Our very first talk was held in one of our homes and featured artist Jade Oakley. We sat around her laptop while she awed us with her incredible story and body of work. Some of us had young children who came along, and afterwards we all made little mobile sculptures under Jade's guidance.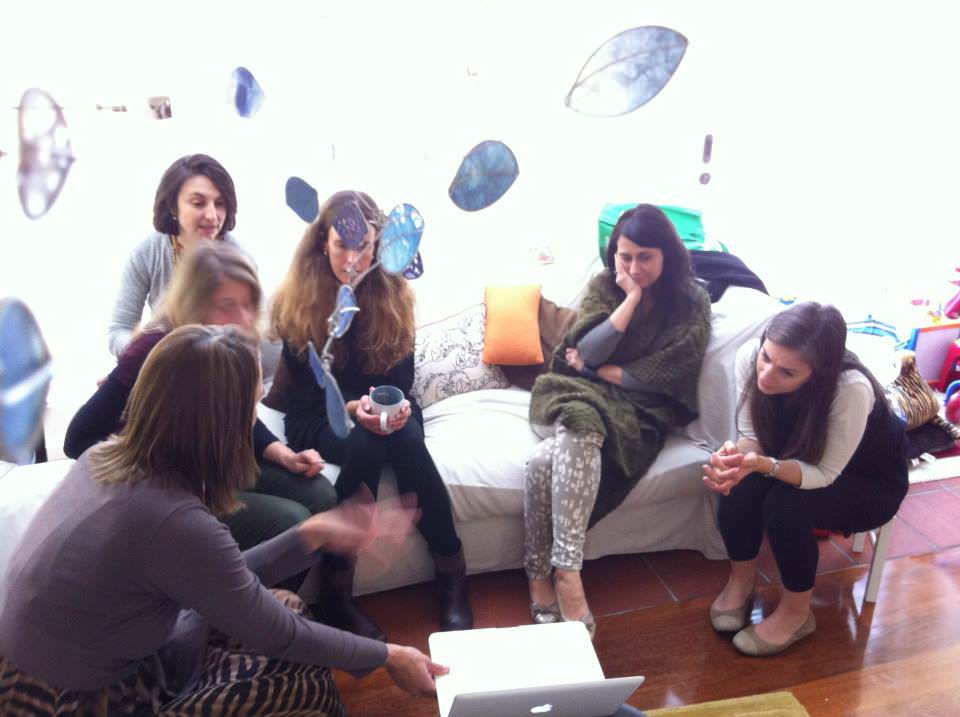 Jade's talk set the bar very high and since that day she still remains the barometer for all our evening talks. You can see more about her story and examples of her exquisite mobiles and sculptures in this short documentary we created for our 'Creative Mamas We Love' video series.
It was amazing and from that day hosting incredible creative mamas and providing a platform to share their stories has become addictive. Over the past four years we have created over 60 events; evening talks, mooring tea masterclasses, creative family workshops, charity events and expert panels. Below is a compilation from some of these extraordinary events.
For the first 6 months we started sharing our stories and creative body of amongst our group of friends, in the mornings. Some mothers found it difficult to come along during the day, while others wanted to have two hours to themselves, away from their kids (or other mamas' children). So the following year we hosted evening events are various pubs and hotels around Sydney. Again it was just word of mouth. We had no website or social media presence. We only had a newsletter and private Facebook group which we primarily used to communicate locations, dates and times. Here are some photos from those first 1.5 years.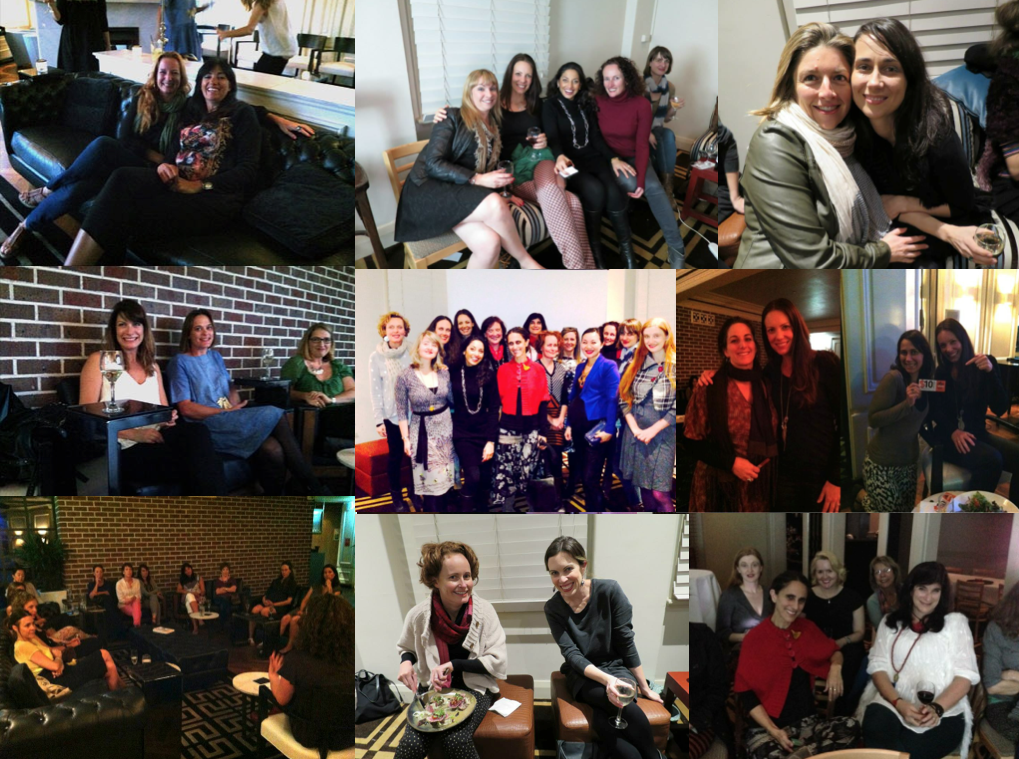 Again, there posed barriers for mamas going out at night; single parents, no babysitter, partners coming home late, sick children…so the following year we created our first diverse calendar of events, with a combination of Creative Family Workshops during school holidays, Creative Mama Evening Talks, Expert Panels and our Morning Tea Masterclass series. It was all trial and error but it proved to be a more successful approach.
Below are photos from this new format, featuring the incredible Alexx Stuart, founder of Low Tox Life, who was an absolute hit at our first Evening Talk at the wonderful Lord Dudley hotel, where we currently still hold all our evening talks. We also started offering take home goodies and amazing giveaways, which we still include in all our events. You can check out some of our amazing partners here.
Photo by Sarah Gardan Photography.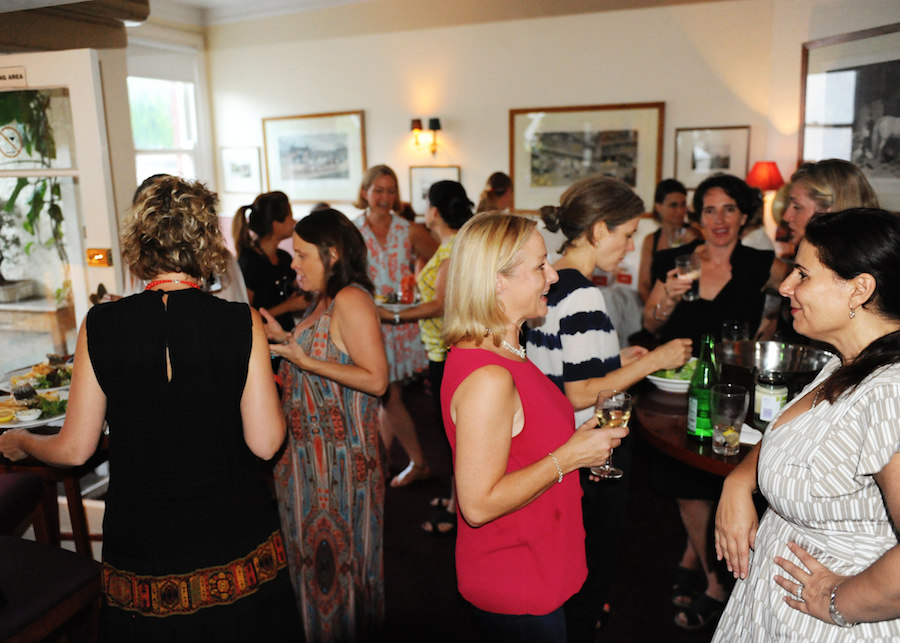 Here is the totally fabulous Julia Bickerstaff, founder of the Business Bakery, holding court at our very first Morning Tea Masterclass.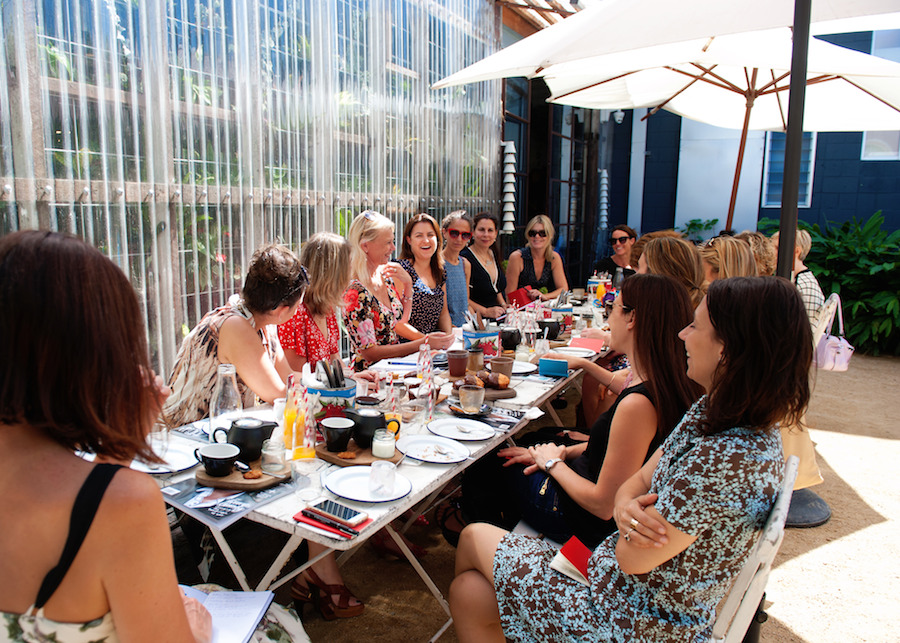 This year we also started filming the events and making little promo videos. Here's a little taste from this wonderful morning.
We also hosted our very first Expert Panel, 'Digital Brains Trust, Building Your Online Presence', with the digital theme proving very popular. We brought together 5 absolute legends in the online world, Sneha Deshpande from Google, Ashley from SurveyMonkey, Media & Technology lawyer Raena Lea-Shannon, Mandi Gunsberger founder of Babyology, and Stacey Clare – A Healthy Mum.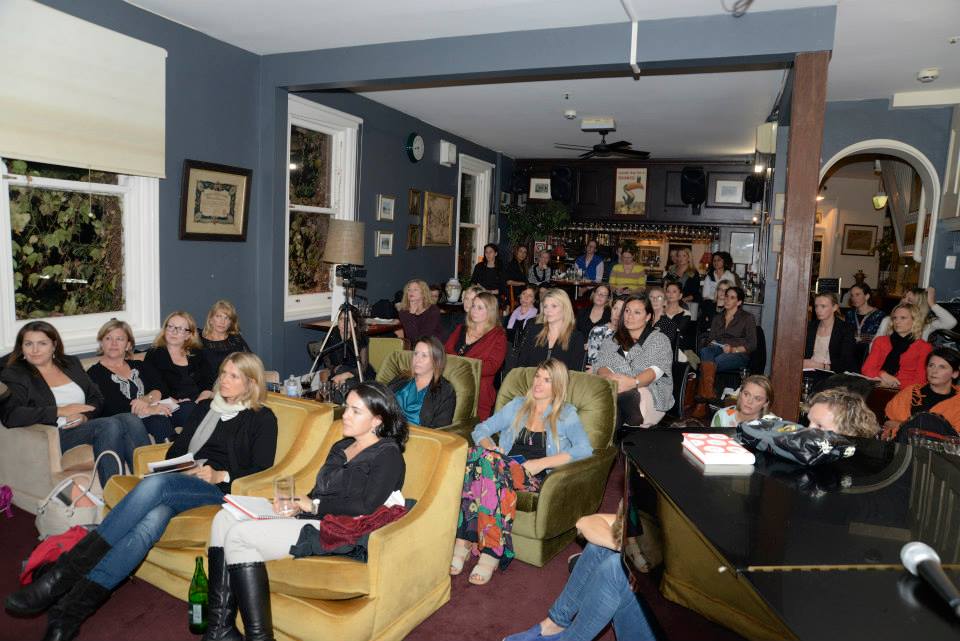 We also launched our first Creative Family Workshop, with artist Yaeli Ohana facilitating a painting workshop during the school holidays. Our focus was on bringing parents and children together for two hours to bond over the creative process, rather than a drop your kids and leave approach. Here's a little video promo to give you an insight into this wonderful day.
This was such a massive year and we ended on a high with our very first Christmas Bash, featuring the fabulous Lisa Messenger, founder of Collective Hub.
The following year brought more firsts with our amazing Red Party held on International Women's Day to celebrate the very thing that makes us female – our hormones. We invited three experts in this field to share their wisdom, expertise and humour on the topic; comedian, and author of 'You're Still Hot to Me' Jean Kittson, Marie Lipschitz, founder of The Feminine Pathway, and Dr Alex Izurieta, Director at Alana Healthcare for Women. It was an incredible evening.
Amongst all the amazing Evening Talks and Morning Tea Masterclasses we also co-hosted our first Creative Family Volunteer Day with Our Big Kitchen, on behalf of Mary's House, a refuge for women and children fleeing domestic violence. You can see the story of how and what unfolded in this short documentary created by film maker Rosalie Whitington.
We hosted so many incredible events, and ended last year with another Christmas Bash featuring writer Kerri Sackville, and our first musical performance by Anikiko. You can see more videos and all the photos on our gallery page.
This year we started with an incredible story of courage, featuring one of the most amazing and brave mamas Nazanin Sabzpouri, a refugee and Persian carpet weaver. Her story is jaw dropping and her strength beyond admirable.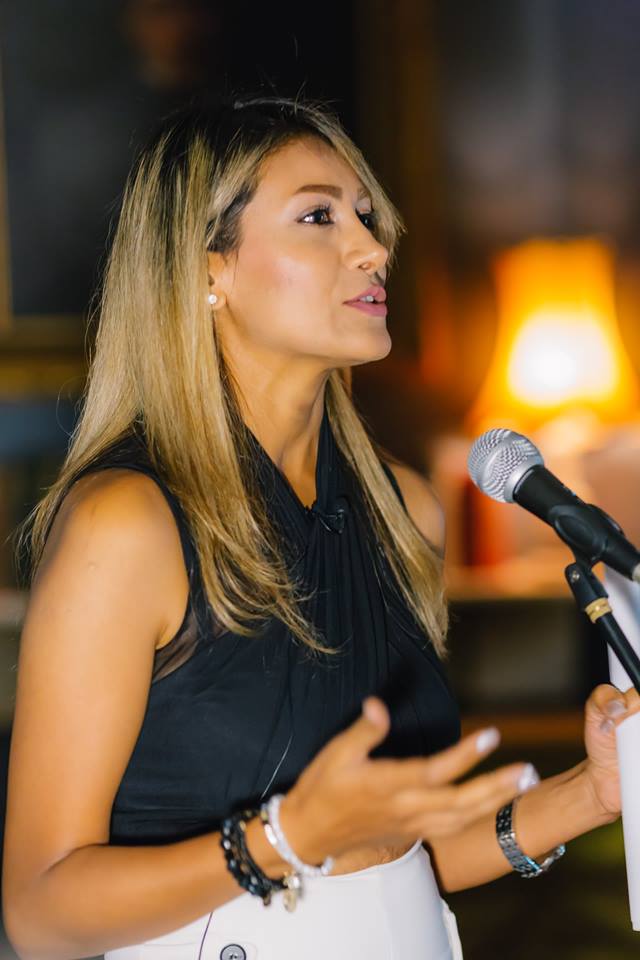 We also launched our incredible Morning Tea Masterclass series, 'In the Spotlight', at the Australian Design Centre, our new Masterclass venue partners. We will be featuring absolute legends from the fields of publican relations, social media, presentation skills, and the media to support more entrepreneurial creative mamas with practical skills and focused expertise to enhance confidence in promoting themselves and their talent.
The next Masterclass, 'Stepping into the Spotlight: Unknown to Expert' on 15 June will feature Catriona Pollard, artist and public relations expert, who will share her Unknown To Expert 5 Star System which is a step-by-step framework that will skyrocket you into the spotlight. She will teach you how to leverage the opportunities in both social media and public relations to effectively build your personal profile so you start standing out from the crowd.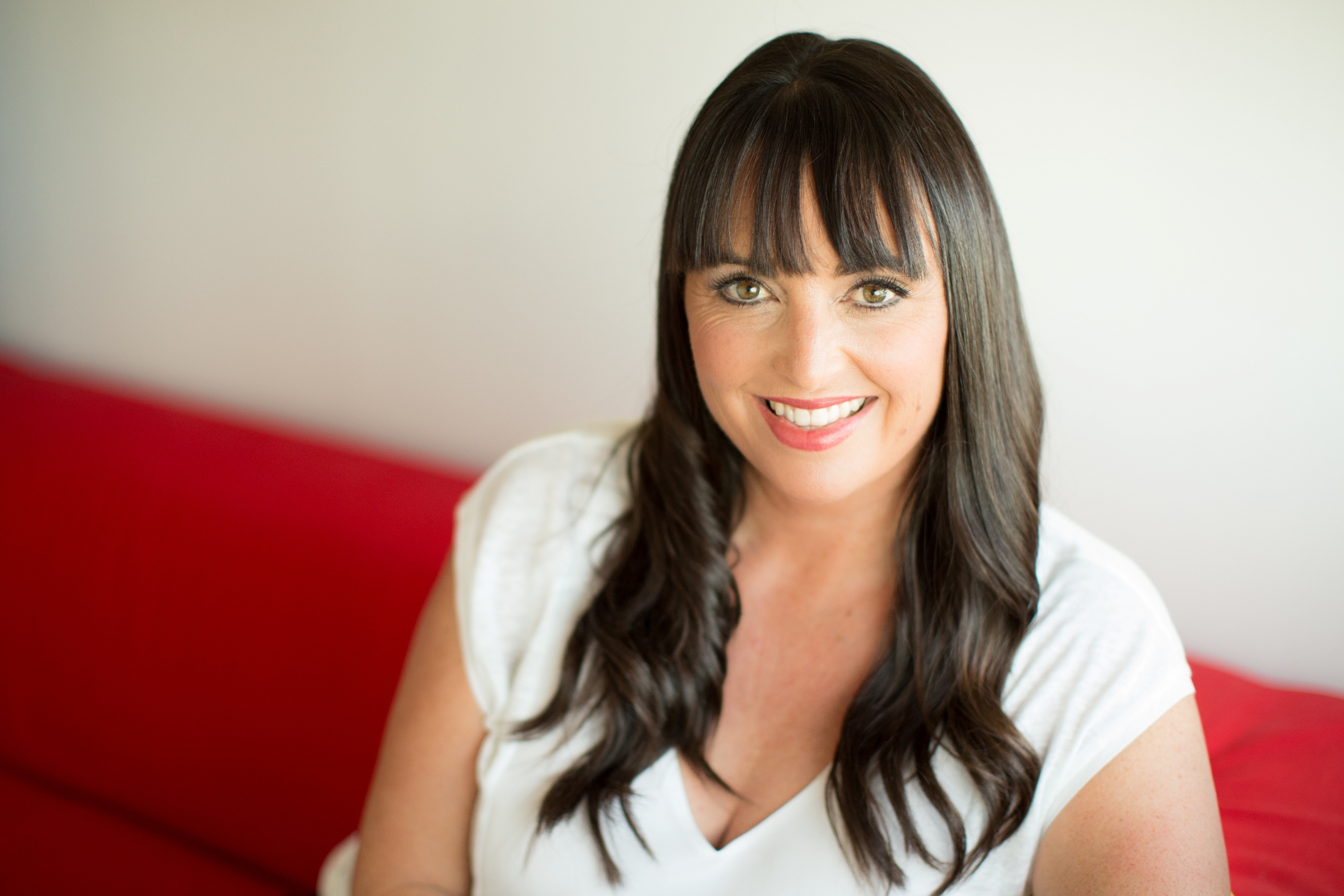 We also launched our two online memberships; The Red Hot Mama and Creative Mama memberships. If you miss an event you can access our live events plus other great content, allowing you to be inspired and feel connected from anywhere around the globe. You can learn more about these here.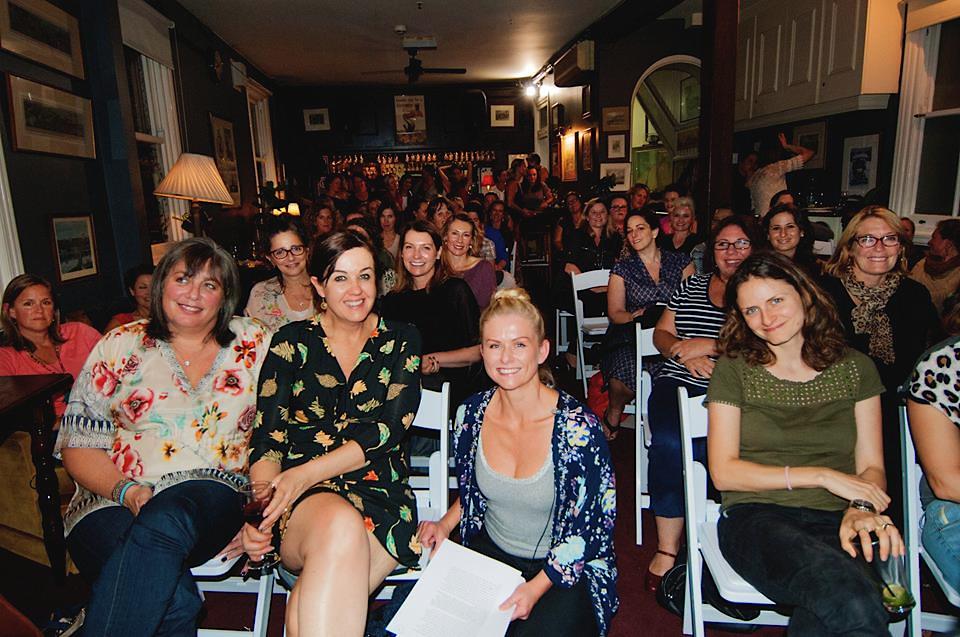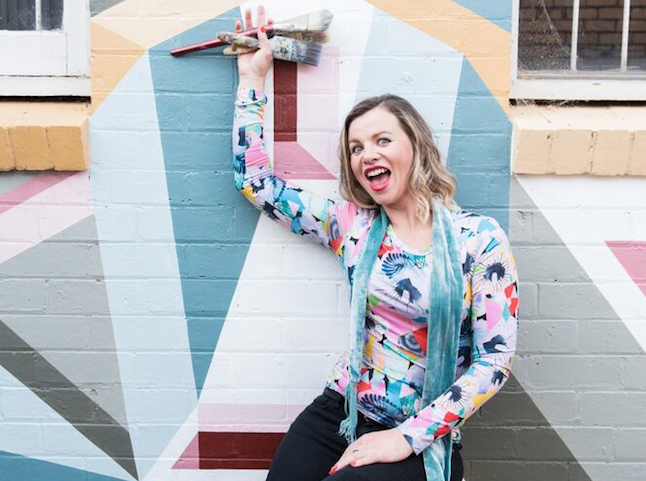 This is just some of the highlights from the last four years. Thank you to everyone who makes Mama Creatives such an amazing community. We love to share the love and look forward to connecting with you soon.
xx