Earlier this year we co-hosted our first Creative Family Volunteer Day with Our Big Kitchen. The premise was to cook and create for Mary's House, a new refuge in Sydney for women and children leaving domestic violence.
Three professional artists from the Mama Creatives community; mobile sculptor Jade Oakley, painter and art educator Yaeli Ohana and illustrator and ceramicist Louise Trevitt went above and beyond the initial brief to facilitate workshops at our community event. To help create a real sense of  'Sanctuary' all three artists also created a series of individual artworks to unify the entire space.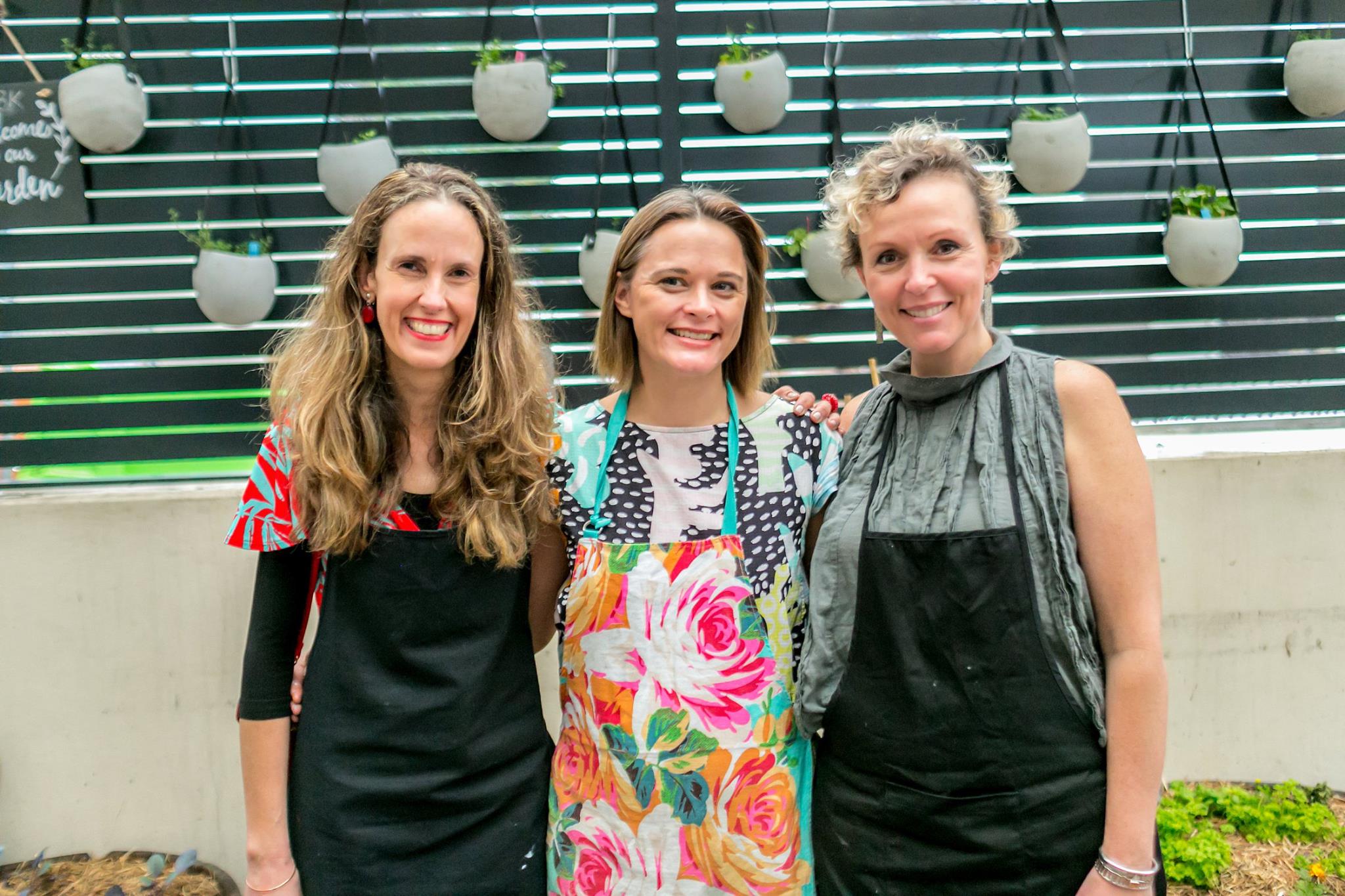 What followed at the Creative Family Volunteer Day was an incredible outpouring of support from 60 volunteers, adults and children, who came out on a torrential rainy Sunday to cook and make artwork. This day was also made possible thanks to the generous support of Hydrocryl Paint and The Art Scene.
Photographer Kat Rollings volunteered her time to capture the day. You can see all the photos on our gallery page.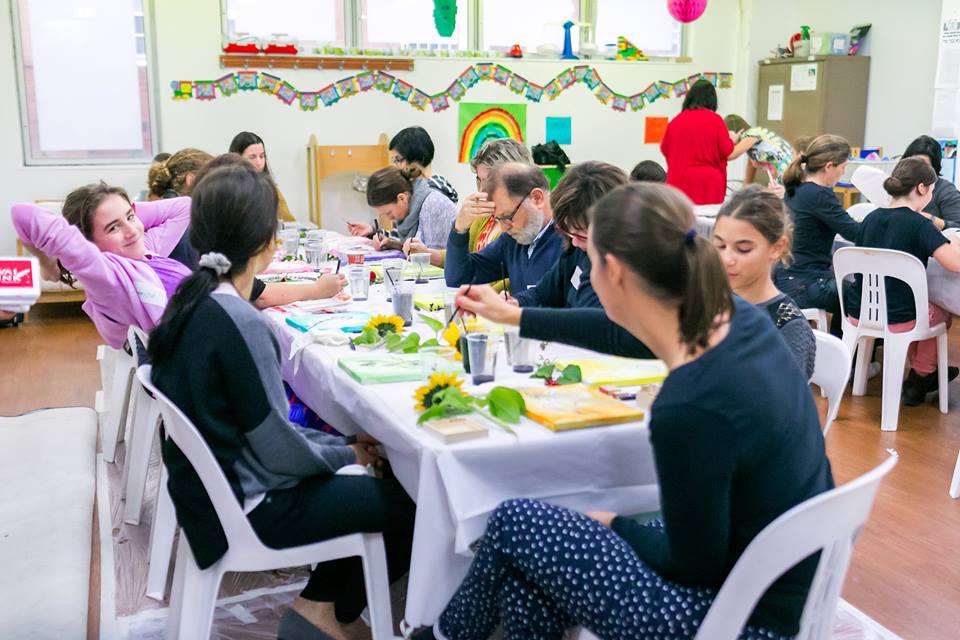 Children also made dreamcatchers and welcome cards. So much love and wisdom from these gorgeous and generous kids.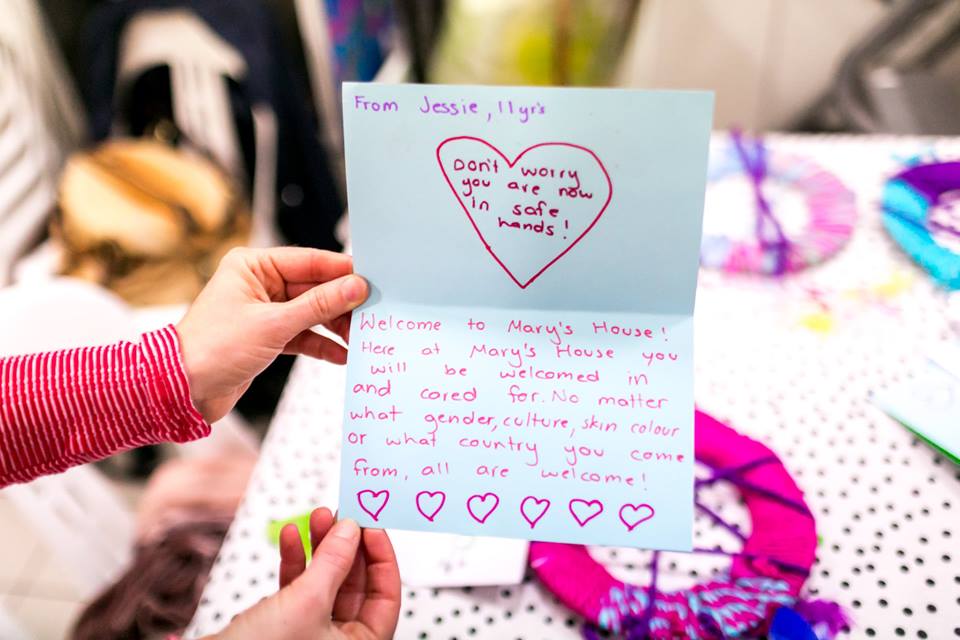 Talented film maker Rosalie Whittington also volunteered her time to make a short video about the whole process.
We have just received a message from the Chairman of Mary's House with feedback from the women now living there;
I wanted to reflect with you the impact your beautiful art has had for Mary's House.

One resident said that for she and her child to go to sleep while watching their mobile rotate slowly was as therapeutic as being able to be safe. Jade, what a lovely image.

Another resident said that after reading the poem in the hallway which is part of Yaeli's set of pictures, she found herself looking everyday at the "I fly my kite" poem as a means to give her ongoing strength. Yaeli, it brings tears to my eyes.

And a volunteer that works in the House said that looking at the large picture in the lounge room gave her a sense of peace on days when she felt like her mind was in overwhelm. Lou, how wonderful.

When we embarked on this art project together I knew that it would have ongoing implications. I wanted you all to know that what you have done for the House has been something quite profound and that it will have ongoing benefits.

I also feel like there is a lovely relationship created between Mama Creatives and Mary's House now which is precious and I look forward to seeing you in the new year. Anna, you've created an amazing grassroots movement that I'm privileged to be on the edges of, so massive congratulations.
On behalf of Mama Creatives we are so honoured to have been involved with this project. To know that our collective actions are making such profound impact is truly rewarding and follows the innate belief that together was can create positive change through art.
If you would like to donate this Christmas season, or help make a difference anytime, please contact Mary's House.