Jean Kittson
Performer, Comedian, Author, Speaker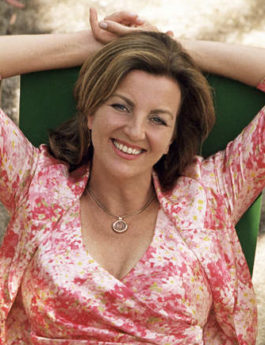 Connect with Jean Kittson
Share with friends
Jean Kittson is a performer and scriptwriter for stage, television, radio, magazines and newspapers. She is an experienced MC, keynote speaker, panellist, debater and facilitator of conventions, conferences, award nights and other after dinner frolics, in corporate, government and community arena.
Jean was a founding Director of the National Cord Blood Bank, the inaugural Chair of the Australian Gynaecological Cancer Foundation (AGCF) and a founding Ambassador for Ovarian Cancer Australia. She is currently an Ambassador for The Macular Disease Foundation, Northcott Disability Services, The Raise Foundation, Taldumande Youth Services and the Australian Gynaecological Cancer Foundation. She is the Patron of Junction Works and most recently she has been appointed the Patron of Palliative Care Nurses Australia.
As an advocate for women's health issues, she was invited to speak about her experiences of menopause at the National Press Club. This lead to her recently published book, "You're Still Hot To Me. The Joys of Menopause." (Pan Macmillan)
When Jean Kittson hit menopause, she was amazed at what she didn't know. Given that 1.5 million Australian women are menopausal at any one time, why, she wondered, was menopause so little discussed and then only in hushed tones?
So Jean set out to write the sort of book she felt she needed to read: "You're Still Hot to Me." "Informative, accurate, funny and just so accessible. I love it and finally have the definitive book to recommend to my patients." – Dr Penny Adams, GP and medical media advocate for women's health.
Explore more of our incredible presenters