Dr Sarah Nicholson
Author, academic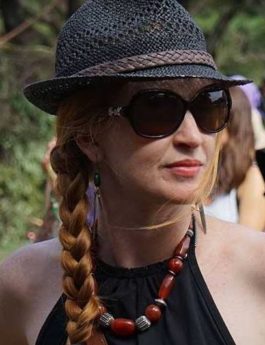 Connect with Dr Sarah Nicholson
Share with friends
Dr Sarah Nicholson writer, academic and published author of 'The Evolutionary Journey of Woman: From the Goddess to Integral Feminism', and co-editor of 'Integral Voices on Sex, Gender and Sexuality'.
In her work, Sarah explores human potential and flourishing from a female perspective. Her research was initially inspired by the work of Joseph Campbell on the hero's journey. Like Campbell's heroes she is driven by a sense of wonder and awe about the experience and purpose of living.
Sarah has studied and practiced extensively in the traditions of Vipassana, Insight and Zen meditation, and has published and presented research in Australia and internationally.
She has taught in the fields of religion and gender studies, literature and academic writing practice at the University of Western Sydney.
Explore more of our incredible presenters